"Good policy decisions require good research for evidence-based decision-making." – Dr. Aldo Chircop
Aldo Chircop, JSD, is a Professor of Law and Canada Research Chair in Maritime Law and Policy at the Schulich School of Law of Dalhousie University. He is a member of the Nova Scotia bar, Chair of the International Working Group on Polar Shipping of the Comité Maritime International, Research Fellow at the Ocean Frontier Institute, and Senior Fellow at the Centre for International Governance Innovation (CIGI). Professor Chircop also contributes to Clear Seas through his involvement in the Research Advisory Committee.
Professor Chircop is currently working to advance Canadian maritime law, the regulation of Arctic shipping, autonomous shipping and the reduction of shipping emissions. Considered a national and international expert on maritime law and the law of the sea, Professor Chircop's research on greenhouse gas (GHG) emissions from shipping is providing timely insights into a critical topic.
Interview
Tell us about a project you are currently working on.
A global response is underway to combat climate change. In 2015, the United Nations held a Climate Change Conference in Paris. At the Conference, participating nation states agreed to lower their domestic emissions, control harmful GHG emissions and contain global temperature increases to well below 2 degrees while striving to remain below 1.5 degrees centigrade.
Because shipping and aviation are global and transnational industries, Conference participants agreed that emission contributions from these industries would be determined by their primary regulators, the International Maritime Organization (IMO) and the International Civil Aviation Organization.
To inform the IMO's development of policy and regulations, I am currently working with my colleague Professor Meinhard Doelle, also of Dalhousie University, on a study that concerns the reduction of GHG emissions from international shipping.
In January 2018, we presented at a workshop at the IMO, where senior IMO representatives, industry leaders, and prominent scholars reviewed a draft version of our study and warmly welcomed it. In particular, they indicated that the study is a useful document for informing new delegate members of the IMO. The IMO's Secretary-General, Mr. Kitack Lim, encouraged further work on the issue. This response from the IMO is something that we as researchers regard as confirmation of the value of our scholarly work that might otherwise simply be viewed as esoteric.
What are the objectives of the study?
The purpose of the study is to aid the international shipping industry in developing a GHG reduction strategy through the IMO. The study will investigate how international law and policy can help or hinder this strategy. Specifically, the study identifies issues to implementation, develops possible legal pathways, and concludes with possible options for GHG reduction from shipping.
What is the key message of the study?
Our use of fossil fuels is not sustainable. The reduction of GHG emissions is essential, urgent, and will require governments and industries to make very difficult decisions.
When can we expect this project to be complete?
We anticipate the completed report will be published by the Centre for International Governance Innovation sometime during the summer of 2018.
How do you anticipate your research being applied?
The outcomes of our study will be shared with the IMO's Marine Environment Protection Committee (MEPC), the body responsible for developing the shipping industry's strategy for the reduction of GHGs and decarbonizing the industry.
Ultimately, our research will help inform national delegations and other organizations involved in determining policy and legal options for the IMO's GHG emissions reduction strategy and how it might relate to other international agreements, such as the Paris Agreement, the UN Convention on the Law of the Sea, World Trade Organization rules, and European Union regulations.
How was this research funded?
This research was funded by the Centre for International Governance Innovation, one of Canada's most influential global think-tanks.
What do you wish everyone knew about your research?
The decarbonization of our economies and industries is absolutely essential for the well-being of the planet and future generations. It is a vital environmental, economic and ethical imperative.
What do you wish everyone knew about commercial marine shipping?
That our standard of living, which we very much take for granted, is due in great part to global trade, the bulk of which is carried by ships.
What inspires you to do this work?
My work helps bridge the gap between research and policy. Good policy decisions require good research for evidence-based decision-making. I feel privileged to be in a position where I am able to assist policy makers in making informed decisions.
Where can we learn more?
The draft version of the study is already available and may be downloaded from the Social Sciences Research Network here.
More about Professor Chircop:
Professor Chircop has received academic and professional awards and has numerous publications:
Canadian Maritime Law 2d (Irwin Law, 2016; with Moreira, Kindred and Gold eds);
Places of Refuge for Ships: Emerging Environmental Concerns of a Maritime Custom (Martinus Nijhoff Publishers, 2006; with Linden eds);
The Future of Ocean Regime-Building (Martinus Nijhoff Publishers, 2009; with McDorman & Rolston eds);
The International Regulation of Shipping: International and Comparative Perspectives (Martinus Nijhoff Publishers, 2012; with McDorman, Letalik & Rolston eds).
Professor Chircop is also a co-editor of the Ocean Yearbook.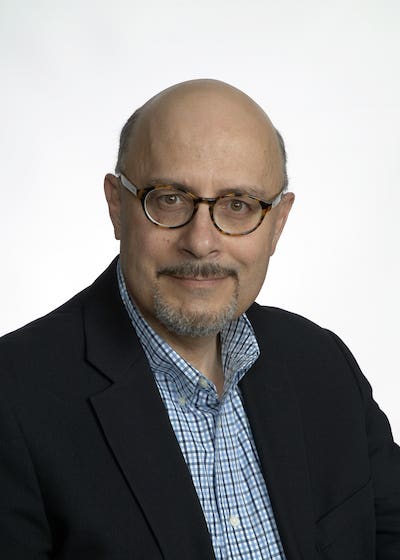 #clearfacts #sustainableshipping
Published March 15, 2018
Last modified on February 28, 2020