The global pandemic, and increased demand by consumers and industry, has disrupted the supply chain and revealed an occupational health and safety crisis among seafarers.
Shipping is an essential link in the global supply chain, and more than one million people worldwide are required to keep merchant vessels sailing. The Baltic and International Maritime Council and International Chamber of Shipping's 2021 Seafarer Workforce Report has warned that there will be a serious shortage of some 89,510 marine officers by 2026.1 Despite the essential nature of their work, the working conditions for many seafarers do not support the important role they play in the global economy. The pandemic has worsened working conditions for many and prevented others from reaching their ships. How will the global maritime industry adapt to this coming shortage and, more importantly, how will those changes affect the health and well-being of the seafarers who keep the goods and commodities moving?
Research conducted by an academic team at Memorial University of Newfoundland, as part of Clear Seas' Demystifying Maritime Governance project, considers the occupational health and safety crisis faced by seafarers during the pandemic. It also identifies the regulatory gaps in Canada's maritime governance system and the remedial actions required to close them.
As the first study focusing on Canadian and international seafarers in Canada, and the health and safety challenges they faced during the pandemic, it explored the effects this global crisis had on the marine shipping industry and workers alike. In addition to the infection risk, the study found that the public health measures, including requirements for quarantine and self-isolation, created significant unintended challenges hardship for maritime transport workers' mental and physical health.
This blog summarizes the study highlights including the regulatory gaps identified in maritime health and safety governance and the recommendations raised by the research team to bridge those gaps.
Seafarers were particularly vulnerable to COVID infections
The pandemic and its related public health measures have significantly interrupted the maritime transportation network and global supply chains. Seafarers, especially, have had to deal with disproportionate and varied challenges within the domestic, international and cruise ship segments. For example, crews on cruise ships were exposed to infection from passengers, as reported in the case of the Diamond Princess, and from operating in ports in high-risk countries. Additionally, public health measures to limit the spread of COVID-19, such as travel restrictions, have compromised the safety and sustainability of global cargo shipping. Crew fatigue from extended service at sea is a serious threat to navigation safety.
Countries' entry restrictions for international travelers have also been applied to seafarers, interrupting crew exchanges. While some 250,000 crew members were stranded on ships beyond the end of their original contracts and unable to return home, a similar number of seafarers were stuck at home, unable to join ships. This contributed to serious financial distress2 for mariners who couldn't earn a salary to support families and needs. Just how serious the issue became was illustrated in this article by the Wall Street Journal about the plight of mariners who died at sea during the pandemic and whose remains couldn't be returned to their families and a final resting place.
COVID variants and higher infection rates have led to shipboard lockdowns
With the spread of COVID variants, travel restrictions continued as fully vaccinated people could experience breakthrough infections and still spread the virus to others.3 In particular, the outbreaks in India, an origin country of many seafarers, have exacerbated the labour shortage in the global shipping industry. Key crew change hubs of Singapore, Hong Kong and United Arab Emirates banned seafarers from India entering or transiting through the airports and ports.4 Seafarers from all countries face job unpredictability, whether signing-off from ships for rest or signing-on for work.5
What challenges have seafarers been facing during the pandemic?
During the pandemic, international and domestic seafarers faced some common challenges. Working in the confined space of a ship and interacting with personnel in different port states may increase the risk of infection, specifically as asymptomatic cases aboard can still transmit infection. Seafarers on cruise ships face higher risks with hundreds or thousands of passengers and crew members on board. All ships are confined workspaces where it's impossible for crew to keep a 2-metre distance while sharing onboard facilities such as cafeterias, toilets, showers, and laundry rooms. Implementing proper safety protocols is challenging. The obstacles for seafarers supplying Canada's northern communities at the onset of COVID-19 was illustrated in the Clear Seas profile of the Arctic sealift.
While many Canadians and Indigenous Peoples struggled with mental health during the pandemic, seafarers faced additional mental health challenges onboard vessels.6 It led one ship-trapped Indian crew member interviewed to liken his situation to a "sea prison."7
Shore leave, an important recreational activity that helps seafarers reduce work stress, has been restricted during the pandemic due to travel restrictions in many countries. Quarantine and self-isolation requirements before signing-on and after signing-off the vessels significantly reduced seafarers' time with their families.8 Wages are not guaranteed during the quarantine and self-isolation period, which reduces the working incomes of seafarers.
After vaccines became available in early 2021, seafarers' timely access to vaccines was limited due to their inability to leave their ships to visit clinics.9 As of October 1, 2021,  the vaccination rate of international seafarers sat at around 30%.10 Even though more port states – including Canada, the United States, and Australia – provided vaccines to international seafarers and even held  vaccination clinics onboard ships, accessing vaccines while in port remains challenging.11 In Canada, Transport Canada worked to ensure that international crews were provided assistance to return home if their contract had expired.12 The Chamber of Shipping of B.C. provided information to shipping agents and others on the range of resources available to support seafarers and recognized Transport Canada's role in working to resolve the situation.13
Regulatory gaps persist in maritime health and safety governance
The pandemic emphasized several regulatory gaps in the current seafarer protection regimes in Canada, both for international and Canadian seafarers:
Lack of Compensation: Seafarers have lost time and income during the quarantine and self-isolation requirement, without consistent provision for either extra rest time or wage compensation, despite the requirements of current labour laws. For Canadian seafarers, part of a mobile workforce, claiming workers' compensation is difficult as workers' compensation is subject to provincial jurisdictions and varies by province.
Restrictions on Freedom of Movement: Canada designated seafarers as essential workers during the pandemic, but the lack of global coordination in facilitating crew changing among sovereign states has created a continuing crew exchange crisis, with seafarers unable to return home or return to ships.
Unsupported Health and Well-being: Without sufficient commitment from port states, the port-based maritime welfare system, which largely relies on charities and volunteers, is not strong enough to provide sufficient support to seafarers, including access to vaccines, medical care, and mental health supports.
Fixing the problem: Measures to bridge the gap
This research on occupational health and safety conducted as part of Clear Seas' broader research initiative on maritime governance, found that several measures would help resolve some of the issues in the short-term and assist the industry and public health officials in dealing with future crises and pandemics. Notably:
Improved coordination between maritime and public health authorities; maritime operational health and safety governance cannot be separated from public health governance.
Enhanced inter-jurisdictional maritime governance collaboration, including federal-provincial and international collaboration to ensure seafarers' operational health and safety rights are upheld across borders.
Sustained attention and efforts from Transport Canada, the Public Health Agency of Canada, and provincial authorities, including workers' compensation boards to address the main challenges faced by seafarers including shore leave, quarantine exemption, and access to vaccines and access to workers' compensation after workplace COVID-19 infection.
Effective collaboration with provincial and public health authorities to enable seafarers to access the necessary support to overcome the operational health and safety challenges by themselves.
Improved visibility for the National Maritime Welfare Board, which has provided a critical collaboration platform for governments, unions, seafarers' welfare organizations, port authorities, and shipowners to promote seafarers' health, safety, and welfare, and participation of provincial authorities in the management of national maritime welfare services in Canada. Notably, those provincial authorities with strong maritime interests, such as British Columbia, Ontario, Quebec, Nova Scotia, New Brunswick, Prince Edward Island, and Newfoundland and Labrador.
A human toll on the marine shipping industry
The global pandemic has had a devastating effect on the world. Millions have died and immeasurable damage has been inflicted on the world economy. The marine shipping industry has experienced serious repercussions especially among seafarers who have not had access to vaccines, good health care and, in many cases, have been stranded either at sea or on land, away from their families or their livelihood. While the crisis exposed serious shortcomings in the healthcare system and a lack of preparation for a pandemic, it has also shone a light on the fragility of the supply chain and the vulnerability of the seafarers, often poor and disenfranchised citizens, who normally keep the global supply chain working seamlessly around the clock. More importantly, it demonstrated the need to put measures in place to ensure the protection of this vulnerable yet essential group of workers.
Research Team
This blog was written in collaboration with Memorial University's researchers as part of Clear Seas' Demystifying Maritime Governance research project.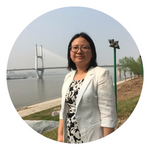 Desai Shan is Assistant Professor at the Faculty of Medicine of Memorial University of Newfoundland. She holds a Ph.D. from Cardiff University and is a dedicated researcher in the fields of international maritime law and occupational health and safety. She has published 20 research articles and book chapters on Canadian and international seafarers' rights on occupational health and safety.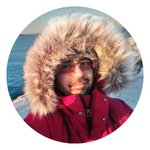 Alireza Jahanbaksh is a Ph.D. candidate in Ocean and Naval Architectural Engineering at Memorial University of Newfoundland. He assisted Dr. Desai Shan in the reseach on Canadian maritime governance and welfare situation.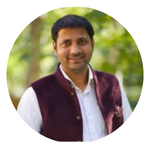 Om Prakash Yadav holds two Master of Science degrees in Medicine (Community Health) from Memorial University of Newfoundland. He has received many awards in the field of education and studies, including a UNESCO Medal of Merit award for the presentation of his mapping of the distribution of persistent organic pollutants in Europe.
References
1 Baltic and International Maritime Council. (2021). New BIMCO/ICS Seafarer Workforce Report warns of serious potential officer shortage. Ashok Srinivasan.
2 International Maritime Organization. (2019). Supporting seafarers on the frontline of COVID-19.
3 Centers for Disease Control and Prevention. (2021, August 26). Delta variant: What we know about the science.
4 Nautilus International. (2021, May 26). Indian Covid-19 outbreak threatens to worsen crew change crisis.
5 SAFETY4SEA. (2021, August 16). Hong Kong: Updated exemption conditions and quarantine arrangement for visiting vessels.
6 Pauksztat, B., Andrei, D. M., Grech, M. R. (2021). Effects of the COVID-19 pandemic on the mental health of seafarers: A comparison using matched samples. In Safety Science, 105542.
7 Jackie Northam. (2021, January 29). Sea Prison': COVID-19 Has Left Hundreds of Thousands Of Seafarers Stranded. National Public Radio.
8 SAFETY4SEA. (2020, May 4). Crew changes: An overview.
9 Burke, D. (2021, March 3). Seafarers "in dire need" of COVID-19 vaccination, says union, CBC News.
10 Global Maritime Forum. (2021, October 1). Improving seafarer vaccination rate, suggests Neptune Indicator, but challenges in repatriating and sourcing crew still remain.
11 North American Maritime Ministry Association. (2020). Covid-19 Vaccines for Seafarers.
12 SAFETY4SEA. (21 décembre 2020). Canada urged to address crew change problem.
13 Chambre de la marine marchande de la Colombie-Britannique. (10 août 2021). Immunizations information for seafarers in BC.
Published February 25, 2022