Clear Seas' fifth body of work under the Marine Transportation Corridors initiative will be released on March 2nd. The analysis will shed light on vessel traffic in Canada's Pacific region. 
Join us on March 2nd at 10:00 AM (PST) for the webinar Vessel Traffic in Canada's Pacific Region: Trends, Patterns and Density. During this live event, Clear Seas will share some of the key findings on ship and oil movements on Canada's Pacific Coast, based on the results of the most current and comprehensive commercial vessel traffic analysis for this region made available to the public to date.
The webinar is free and open to all. Register today to secure your place!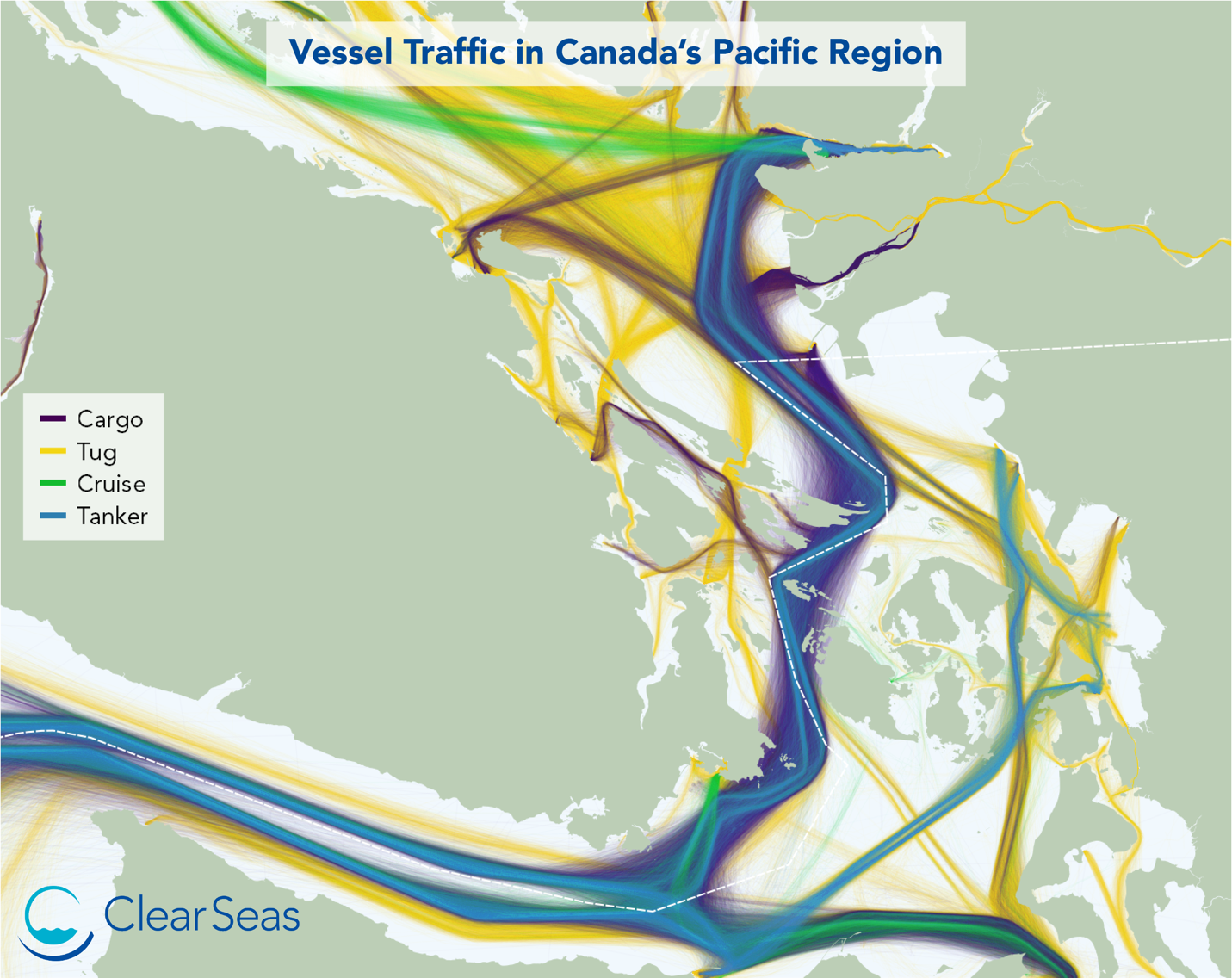 Learn More 
Published February 18, 2021
Last modified on March 1, 2021