Clear Seas invites you to the launch webinar of its new interactive mapping dashboard.
Join us July 13 at 10:00 AM (PDT) for the live launch of Clear Seas' Maritime Commercial Incidents and Accidents dashboard highlighting ten years of data on marine incidents and accidents that occurred in and around Canadian waters. The webinar will feature a demo of the dashboard, an overview of the data and the methodology developed to build the mapping tool as well as a Q & A session.
The event will take place in English, but the dashboard and its associated report will be available in both official languages. The webinar is free and open to all. Register today to secure your place!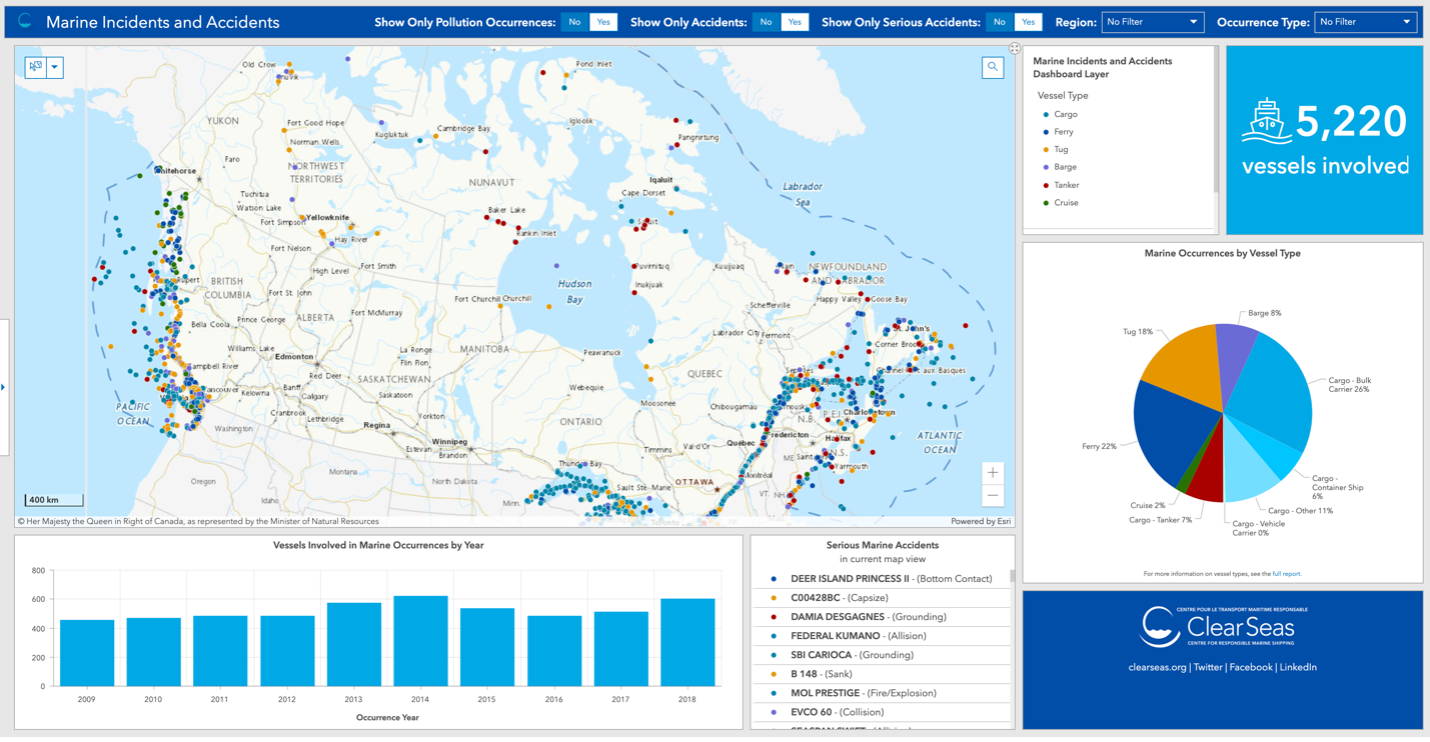 Published June 25, 2021
Last modified on June 28, 2021